SAMI
Home
People
Journal Club
Links
Available positions
Research
Publications
Projects
Software
Databases
Teaching
Courses


Projects Supported by Grants
---
Currently solved
---



Reducing speech-related side-effects of deep brain stimulation in Parkinson's Disease via automated speech analysis



J. Rusz (2021 - 2023)

Czech Science Foundation: 21-14216L
FIS ID: 301-3012102C000-13131


Deep brain stimulation of the subthalamic nucleus (STN-DBS) is an effective treatment of motor symptoms of Parkinson's disease (PD), but its effects on speech are equivocal. Although some aspects of speech might improve with STN-DBS, stimulation-induced dysarthria represents the most common side effect, with a prevalence of up to 90%. The human ear has very limited capacities in the qualitative and quantitative evaluation of speech. Thus improvement of STN-DBS induced dysarthria is still an unmet need. New methods of automated speech assessment based on acoustic analysis and machine-learning algorithms have quantified subtle speech alterations and distinguished different types of dysarthria. Systematic implementation of automated speech analysis would facilitate not only time-consuming postoperative management but also improve overall outcomes of STN-DBS and thus. The results of this project will provide the first step towards fully automatized closed-loop DBS based on speech as a biomarker, allowing to improve outcomes of DBS and quality of life in PD patients in the near future.



---
Smart Speech Biomarkers for Parkinson's Disease and Other Synucleinopathies



J. Rusz (2020 - 2023)

Czech Ministry of Health: NU20-08-00445
FIS ID: 13131/251/2512001C000


The early recognition of Parkinson's disease (PD) and other synucleinopathies in prodromal stages has crucial implications for the future development of neuroprotective therapy. With no validated diagnostic biomarker, there is no way to identify people at risk for PD or to establish strategies for the prevention of PD. Speech is highly susceptible to neurodegeneration. This project aims to discover for the first time preclinical stages of PD in "at high risk" patients with REM sleep behavior disorder based on longitudinal speech monitoring through regular smartphone calls in a naturalistic environment and high-end pattern analysis. Developed complex system based on speech assesment (SMARTSPEECH) would have very high potential to revolutionize the diagnostic process in PD and provide robust biomarker of disease progression. Quick, inexpensive, and non-invasive vocal assessment by smartphone may result in faster implementation of treatment strategies and bolster early presymptomatic diagnosis of synucleinopathy allowing rapid access to neuroprotective therapy once it will be available.



---
Objective investigation of distinct speech phenotypes in newly diagnosed Parkinson's disease including effects of pharmacotherapy



T. Tykalová (2019 - 2022)

Czech Ministry of Health: NV19-04-00120
FIS ID: 13131/252/2521901C000


Basal ganglia play an essential role in speech control including the selection of motor programs, speech execution, and sensory feedback mechanisms. Therefore, multidimensional speech impairment due to basal ganglia dysfunction is detectable in up to 90% of patients with Parkinson's disease (PD) at the time of diagnosis. This project aims to objectively examine and establish speech phenotypes in a large sample of newly diagnosed, drug-naive PD patients using objective acoustic analyses. In addition, we aim to analyze the effect of dopaminergic therapy initiation on changes in speech parameter and other clinical signs. Investigation of the efficacy of levodopa in de-novo PD subjects concerning different speech and clinical phenotypes may not only considerably advance our understanding of specific pathophysiological mechanisms responsible for speech disorders in PD but may also help in choosing optimal therapy management and improve the quality of patients' life. The results of the project can also be used for monitoring the condition of patients in clinical care and in clinical trials.



---
Population standard of acoustic-phonetic characteristics in children's speech



R. Čmejla (2019 - 2021)

Czech Science Foundation: 19-20887S


The project focuses on changes of children and young adult's voice and speech due to the developmental process. Its main aim is to provide normative study that would contribute to deeper understanding and better description of these changes for the Czech language. Analyses will be carried out on recordings from a large database counting 150 children of both genders and aged 4-15 years. Each recording consists of several standard speaking tasks, for example sustained phonation, oral reading, rapid syllable repetition, and narration. The recordings will be then analyzed by means of objective algorithms to obtain acoustic characteristic of voice and speech, results will statistically assessed and they will assist to create general model of children's speech development. Therefore, the results may help to describe changes that typical children's voice and speech undergo during development till maturity and, at the same time, contribute to understanding of changes that appear due to a number of speech impairments.



---
Automatic acoustic speech analysis and REM sleep behaviour disorder for detecting subjects at high risk for Parkinson's disease and other alpha-synucleinopathies



J. Rusz (2017 - 2021)

Michael J Fox Foundation (MJFF): 12546
[MJFF link][Project info]
FIS ID: 6611701C000


Aim: To discover for the first time - with simple speech recording and high end pattern analysis - preclinical stages of disabling CNS disorders including Parkinson's disease (PD) and other alpha-synucleinopathies in "at high risk" patients with REM sleep behavior disorder (RBD) and thus provide one essential prerequisite for trials on RBD with preventive therapy. Background: 1) Patients with PD or with the even more devastating neurodegenerative variants such as dementia with Lewy bodies or multiple system atrophy present with cognitive and motor impairment and frailty, which lead to social exclusion and cause dramatic individual and socio-economic burden. 2) RBD is the most specific preclinical disorder with the highest known risk (>80%) to suffer from PD and other alpha-synucleinopathies in 15-20 years. 3) Speech is changed in RBD. It requires a complex motor performance and is an easily accessible parameter for detecting very early changes in brain function. 4) Speech is recorded by a simple, cheap and non-obtrusive method and is analyzed with sophisticated tools for pattern recognition. Work plan: 1) Seven centers of excellence in sleep research will investigate motor, non-motor and speech symptoms of RBD patients. 2) Analysis of a number of unique speech dimensions (in phonation, articulation, prosody) based upon three fundamental categories of speaking tasks (sustained vowels, syllable repetitions, connected speech) will search for specific alterations in speech patterns in RBD, compared to age- and gender-matched early PD and healthy control subjects. 3) Clinical and speech assessments are repeated every 12 months throughout the study duration and will continue after the project is finished. Conclusion: Speech analysis will provide a simple ambulatory inexpensive tool to screen large populations for the risk to develop PD, which can be followed by more detailed analysis if the screen is abnormal.



---
Biological Signals and Their Processing



J. Rusz (2020 - 2022)

Grant Agency of the Czech Technical University in Prague: SGS20/168/OHK3/3T/13
FIS ID: TBC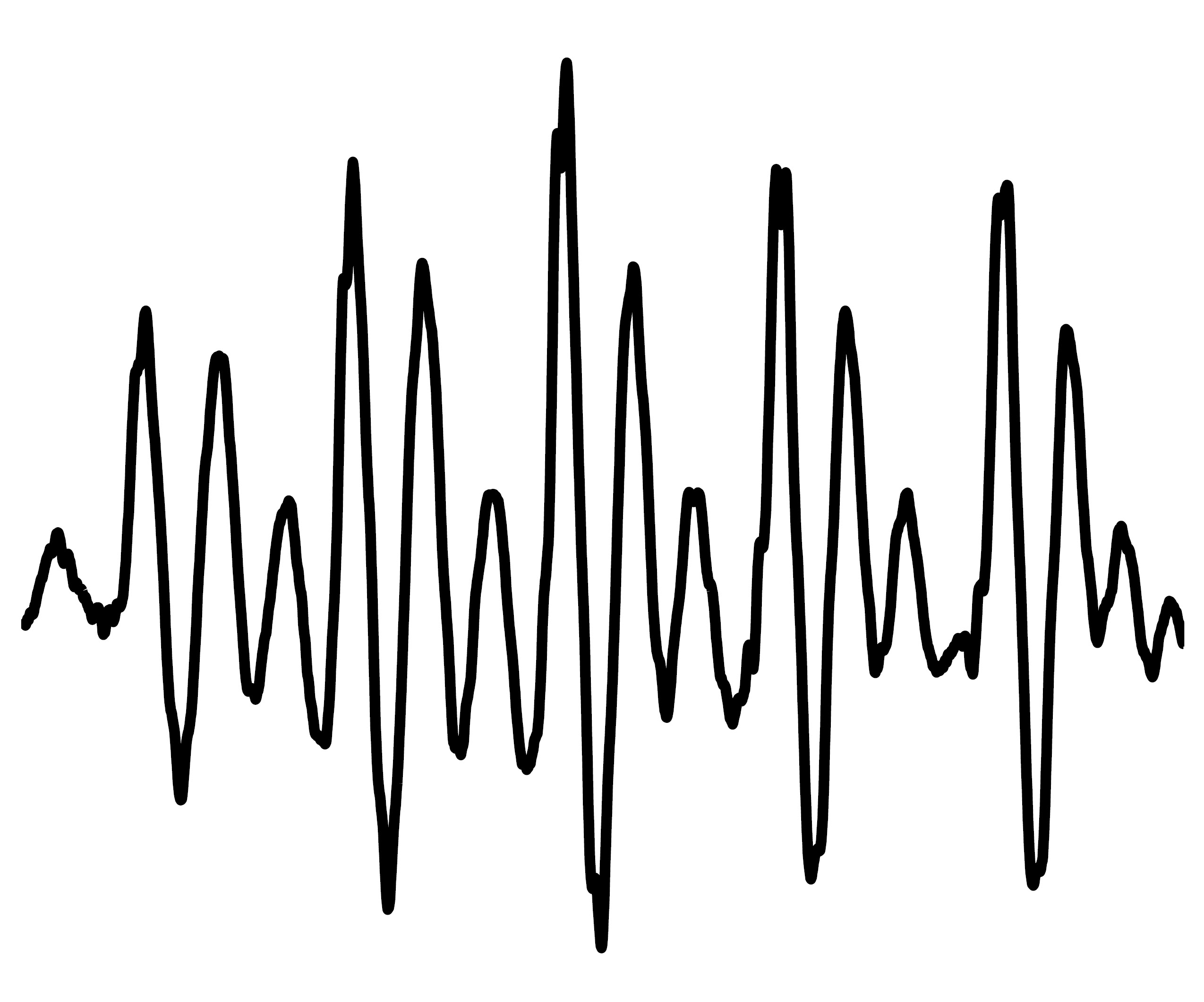 Currently, the medical diagnostics produces large amounts of data, which are hard to process using standard diagnostic procedures. Due to this fact, the signal processing and statistical analysis appear as an ideal tool, which may alleviate time burden of neurological diagnostics and enable more in-depth analysis of biomarkers which were earlier neglected. The proposed project aims at processing of large recordings of intracranial EEG and at robust analysis of speech focusing on early and differential diagnosis of neurodegenerative diseases.



---
Former/Finished
---

R. Čmejla (2017 - 2020)
Význam funkční a strukturální reorganizace mozkových sítí v patogenezi kognitivního deficitu a epilepsie po cévní mozkové příhodě
Czech Ministry of Health: NV17-28427A

R. Čmejla (2018 - 2019)
Analysis and processing of bio-signals for diagnostics of neurological disruptions
Grant Agency of the Czech Technical University in Prague SGS18/137/OHK3/2T/13

R. Čmejla (2016 - 2018)
Age-related changes in acoustic characteristics of adult speech
Czech Science Foundation GACR 16-19975S

J. Rusz (2016 - 2018)
Investigation of pathomechanisms responsible for speech and voice disorders in multiple sclerosis using new methods of objective acoustic analysis
Czech Science Foundation GACR 16-03322S

J. Rusz & R. Čmejla (2015 - 2018)
Speech disorders and analysis of their mechanism in Parkinson's disease and other movement disorders
Czech Ministry of Health AZV ČR 15-28038A

R. Čmejla (2015 - 2018)
Analýza funkční organizace epileptogenních sítí s využitím teorie grafů: význam pro předoperační diagnostiku pacientů s neokortikální epilepsií
Czech Ministry of Health AZV ČR 15-29835A

R. Janča (2015 - 2018)
Prevence motorických deficitů po epileptochirurgických výkonech u dětí
Czech Ministry of Health AZV ČR 15-30456A

R. Čmejla (2015-2017)
Analysis and Processing of Biological Signals
Grant Agency of the Czech Technical University SGS15/198/OHK3/3T/13

J. Rusz (2015-2017)
Acoustic Analyses and Processing of Speech Signals in Patients with Central Nervous System Disorders
Grant Agency of the Czech Technical University SGS15/199/OHK3/3T/13

R. Čmejla (2014-2016)
Large-scale dynamics and critical transitions in neuronal networks and their role in limbic seizure genesis
Czech Science Foundation GAČR

R. Čmejla (2013-2015)
Understanding of functional organization of temporal lobe epilepsy neuronal networks
Czech Ministry of Health NT14489

R. Čmejla (2012-2015)
Acoustic Voice and Speech Analysis in Patients with Central Nervous System Disorders
Czech Science Foundation GAČR 102/12/2230

R. Čmejla (2013-2014)
Biological Signals Analysis and Processing
Grant Agency of the Czech Technical University SGS13/138/OHK3/2T/13

J. Rusz (2012-2014)
Acoustic Analyses and New Evaluation Methods for Objectification of Voice and Speech Disorders in Neurological Illnesses
Grant Agency of the Czech Technical University SGS 12/185/OHK4/3T/13

R. Čmejla (2010 - 2013)
Intracranial EEG signal processing; epileptogenic zone identification in non-lesional refractory epilepsy patients
Czech Ministry of Health NT11460-4/2010

J. Rusz (2011)
Complex measurement of lung ventilation
Czech Ministry of Education FRV G3 328

R. Čmejla (2010-2011)
Analysis of intracranial EEG recording
Grant Agency of the Czech Technical University SGS10/272/OHK4/3T/13

J. Rusz (2010 - 2011)
Assesment of voice and speech impairment
Grant Agency of the Czech Technical University SGS 10/180/OHK3/2T/13

D. Špulák (2010-2011)
Analysis of signals induced by mechanical activity of heart
Grant Agency of the Czech Technical University SGS 10/273/OHK3/3T/13

R. Čmejla (2010)
Voice and audio signal analysis
Czech Ministry of Education FRV F3a 316

R. Čmejla (2008 - 2011)
Analysis and Modelling Biomedical and Speech Signals
Czech Science Foundation GAČR GD102/08/H008 <!br> <!br> <!br> <!br> <!br> <!br> <!br> <!br> <!br> <!br> <!br> <!/p>